Ironman Cascais Recon
IM Cascais and IM70.3 Recon
Event Date:  12:00am, 17th June 2023
Location:  Cascais, Portugal
Ticket Price: €700 - €1395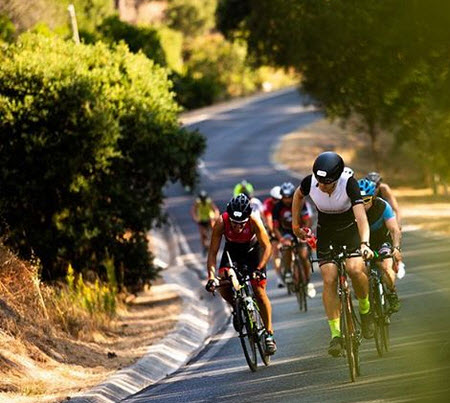 Swimming
We will be swimming mostly in the Cascais Baía. This is open-water swimming in the sheltered bay of Cascais and the location of the Ironman Cascais swim course. Wetsuits are not mandatory but recommended. The hotel also has a swimming lake available to us with a 500m loop.
We will work on sighting, swimming in groups and technique.
Cycling
We will take on several cycling routes around the Cascais and Sintra areas, incorporating sections of the IM Cascais bike course with the option of riding the complete 70.3 course.
We will take in the Marginal – the road between Cascais and Lisbon that follows the River Tagus. We will explore the quiet roads through Sintra - rolling and hilly but breathtakingly beautiful and further north along the coast, passing through sleepy villages and feeling the fresh ocean air. And everyone will experience the majesty of the Guincho-Cascais ocean road and won't forget this stretch of coastline for a long time.
There will be a short TT (10mile / 16km) along the ocean road at the end of the week.
Running
Our running training will include a mixture of terrains taking in routes along the Cascais promenade (the "Paredão"), running paths alongside the River Tagus and the Guincho-Cascais, trail runs in Quinta do Pisão, Guincho beach and the cliff trails nearby.
We will take in a selection of strength, speed and technique work plus injury prevention.
Other sessions
The most important area which can be easily forgotten about is transition training. T1 and T2 executed efficiently can save seconds & minutes off your overall race performance. We will practice both and discuss good ideas / bad ideas as well as mental preparation for racing. Race strategy and race nutrition will also be important topics covered through the week.
Stretch sessions will also be incorporated after each training or end of each day.
Optional sessions include yoga and sports massage.